History of Roy O'Brien Ford in St. Clair Shores, MI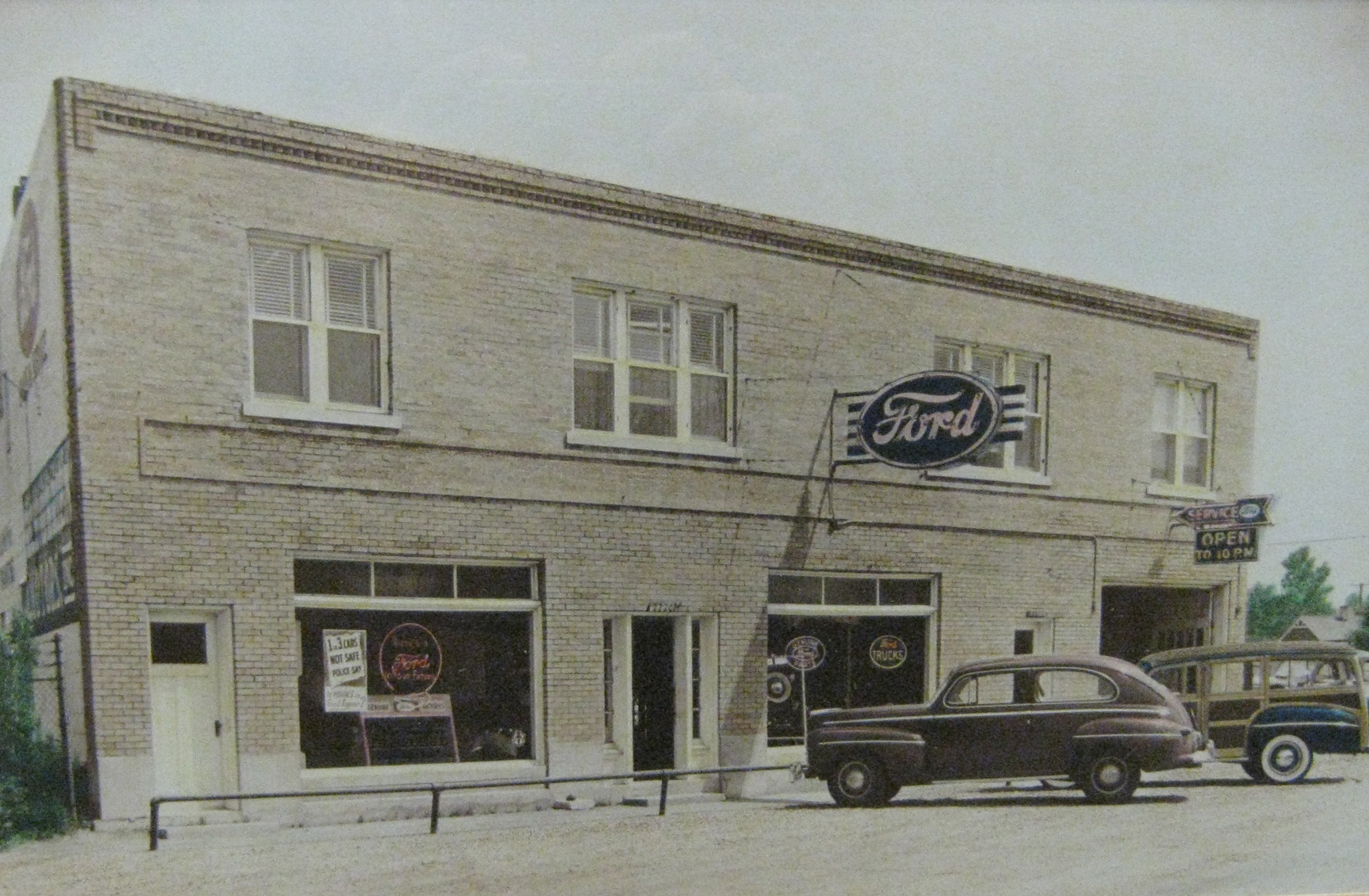 Roy O'Brien Ford in 1946
A Message from Our Chairman Mark O'Brien:
"Our founder, Roy Edwin O'Brien Sr., opened our Ford dealership on March 14, 1946, with a $50,000 investment, ten employees, and NO NEW CARS FOR SALE! (World War II  was ending and all automotive production was shifted to war munitions and equipment).

Today, our 110 employees are engaged in bringing our customers the finest in automotive sales and services and our average monthly payroll exceeds $600,000! Grandpa O'Brien would be very surprised to see how much we've grown!

His son, our past chairman, Roy E. O'Brien, Jr., ushered in an era of mass communication, increased customer satisfaction, and sales levels to place Roy O'Brien Ford in the Top One Hundred Ford retailers in the entire country!

As we look towards our future, our president and general manager, Roy Patrick O'Brien, envisions the new, state-of-the-art dealership that you see depicted by the artist's rendition below. With a keen eye towards detail and  our mission of "treating customers BETTER than they expect to be treated", Roy continues the legacy that our grandfather and father created at the now famous corner of "9 Mile & Mack!"

Our 70th Anniversary mural depicting a timeline of Ford cars throughout the 70 years that we have been is business.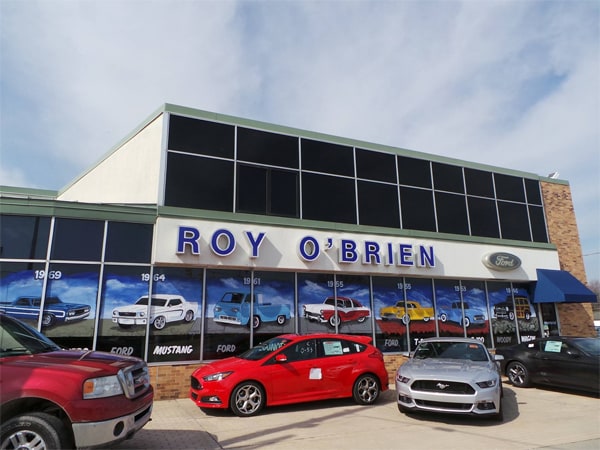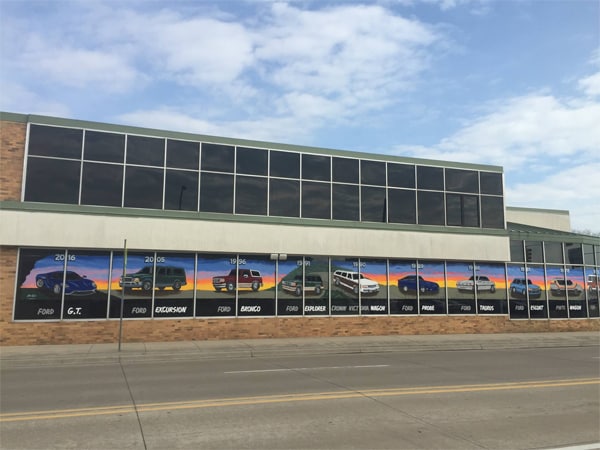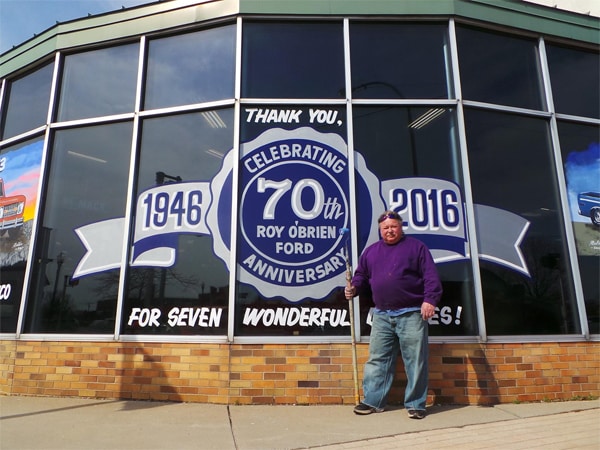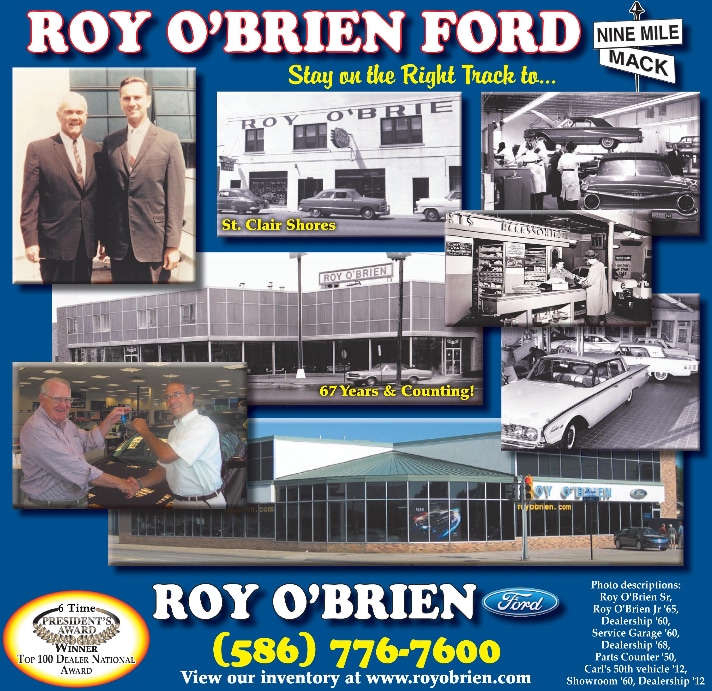 Our Newly Renovated Showroom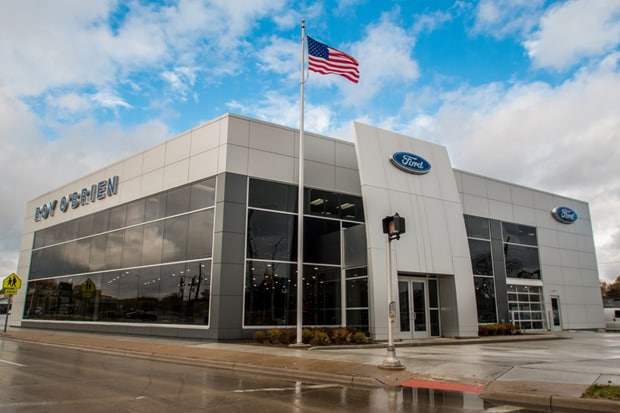 Lyrics For Our Original Jingle

Stay on the Right Track, to 9 Mile & Mack,
Roy O'Brien trucks and cars, make your money back!
Roy O'Brien's got them buyin' & buyin', they come from many miles away!
You'll save yourself a lot of dollars, dollars, by driving out his way today!
[So] Stay on the Right Track to 9 Mile & Mack, to get the best deal in town,
'Cause Roy O'Brien's has the best deal around!